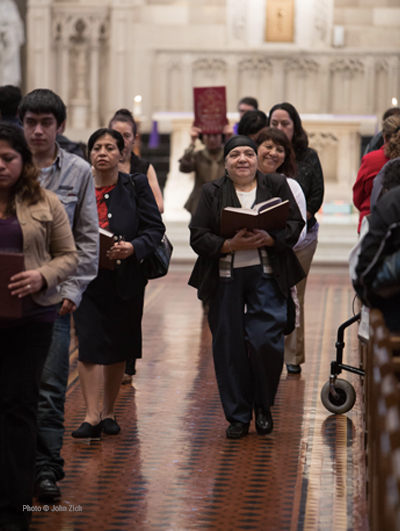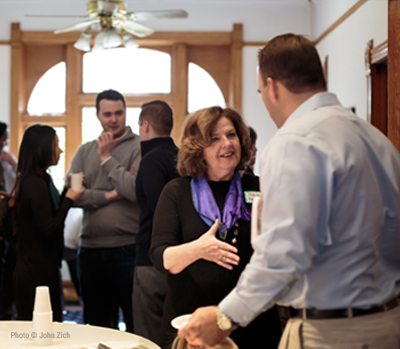 The National Gathering on Christian Initiation™ invites parish leaders, initiation ministers, and regional or diocesan trainers to come together to explore the theoretical and practical aspects of initiation ministry. Through interactive sessions, meetings, and prayer opportunities, participants will understand more deeply that the vision of the Rite of Christian Initiation of Adults is the vision of the parish as a community of disciples.
Registration
Registration for National Gathering on Christian Initiation™ is now open. If you have any questions, please contact us at 800-933-1800.
Early Bird Registration, by February 26, 2020 $200
General Registration, by May 8, 2020 $250
Includes lunch for July 2nd & 3rd.
Group Rate: Parishes or dioceses that register 4+ people receive $25 off each registration
July 1st Opening Reception $35
Optional. Includes an open bar. Limited registration.


All cancellations and requests for refunds must be submitted in writing (letter, fax, or e-mail) by Monday, June 1, 2020 for a full refund or by Wednesday, June 15, 2020 for a 75% refund. Cancellation requests after Wednesday, June 15, 2020 will not receive a refund.
Lodging and Accommodations
For more information on hotels, visit https://www.ngci.org/travel#hotel.
A limited number of rooms are available at the Hampton Inn Chicago North – Loyola Station at a discounted rate of $149.00 per night. This rate is available for those who book before June 3, 2019 for the evenings of July 1st - July 3rd. To reserve a room at the Hampton Inn Loyola Station, please call 800-426-7866 and mention NGCI 20 or visit http://group.hamptoninn.com/NGCI2020.
The Theme for 2020 is The RCIA Adapted for Children
Children of varying ages and a wide range of faith development come to us seeking Christian initiation. How do we minister to these children and their families? What is the best way to offer each child appropriate catechesis and formation in Christian life? How do we receive children who have been baptized in other Christian traditions into the full communion of the Catholic Church? Join us at the 2020 National Gathering on Christian Initiation™ to find the answers to these and many other questions and to discover parish-tested practices for dealing with diverse pastoral situations. This year's theme is The RCIA Adapted for Children.