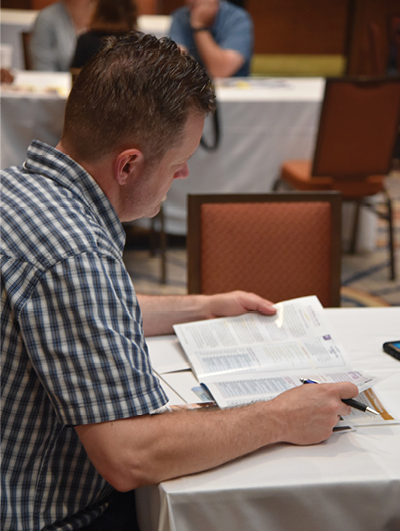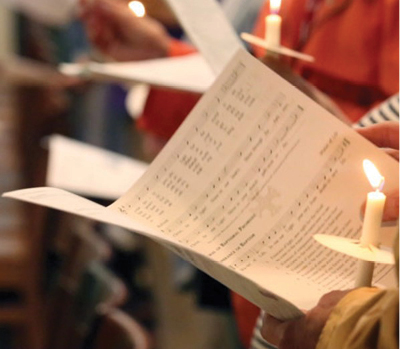 Join us for the 2022 National Gathering on Christian Initiation™ on July 13–14 at the Loyola University Chicago Lakeshore Campus, located in the Rogers Park neighborhood.
The National Gathering on Christian Initiation™ invites parish leaders, initiation ministers, and regional or diocesan trainers to come together to explore the theoretical and practical aspects of initiation ministry. Through interactive sessions, meetings, and prayer opportunities, participants will understand more deeply that the vision of the Rite of Christian Initiation of Adults is the vision of the parish as a community of disciples.
The National Gathering on Christian Initiation™ will have two tracks. Parish Leaders and Initiation Ministers will deepen and enrich their work as they gain practical skills, discuss common challenges, and share best practices. Within the Parish Leaders and Initiation Ministers track, one may choose English or Spanish language breakout sessions. Pre-conference distance-learning sessions will be available for new ministers and those interested in exploring the basics of the Rite of Christian Initiation of Adults. Regional or Diocesan Trainers will explore and discuss practical strategies for implementing effective training and formation in their local communities.
The Theme for 2022 is Evaluating and Revitalizing the RCIA in Your Parish
The theme for the 2022 National Gathering on Christian Initiation is Evaluating and Revitalizing the RCIA in your Parish. A thorough assessment of our parish's catechumenal ministry is beneficial for the life and vibrancy of the faith community. The NGCI team members will use the RCIA ritual text and the 2020 Directory for Catechesis to guide participants through an honest evaluation process. While we will celebrate the good work that is being done in the parish community, we will also ask the hard questions and raise the bar as we strive to fully implement the Church's vision. Finally, participants will have the opportunity to develop a strategic plan that includes a more fruitful collaboration with clergy and full inclusion of the baptized faithful in the initiation process.
Registration
Registration for the 2022 National Gathering on Christian Initiation™ is now open. If you have any questions, please contact us at 800-933-1800.
Early Bird Registration, by March 2, 2022
$200
General Registration, by May 6, 2022
$250
Group Rate, per person when groups of 4+ register together by May 6, 2022
$225
Late Registration, by June 7, 2022
$275
July 12th Opening Reception
Optional. Includes an open bar and desserts.
$30
Registration is also available by phone. Please contact Customer Service at 800-933-1800.
All cancellations and requests for refunds must be submitted in writing (letter, fax, or e-mail) by Friday, June 10, 2022 for a full refund or by Monday, June 27, 2022 for a 75% refund. Cancellation requests after Monday, June 27, 2022 will not receive a refund.
Health and Saftey Protocols
All attendees of the 2022 National Gathering on Christian Initiation™ must be vaccinated against COVID-19 and will be asked to provide proof of vaccination. Other health and safety protocols, such as the wearing of masks and social distancing, will be announced in June 2022. These protocols will be based on the most current guidance from the CDC, the State of Illinois, the City of Chicago, and the Archdiocese of Chicago. Attendees failing to adhere to these protocols will not be permitted to participate in the event.
Lodging and Accommodations
A limited number of hotel rooms are available at the Hampton Inn Chicago North – Loyola Station for a specially discounted rate of $149.00 per night. This rate is available for those who book before June 13, 2022, for the evenings of July 12th – July 13th. To reserve a room at the Hampton Inn Chicago – Loyola Station, please call 800-426-7866 and mention NGCI 2022 or visit https://group.hamptoninn.com/dhhw2c.
The 2022 NGCI Team
Each year, a different team of presenters work together with an LTP representative to plan the major presentations and breakout sessions of the event. Team members have been invited not only because of their understanding of the Rite of Christian Initiation of Adults and the Church's mission of evangelization, but also because of their vast parish and diocesan experience.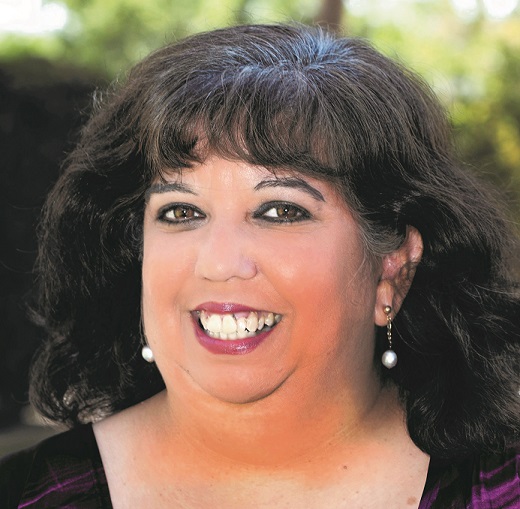 Rose Hernandez
Rose Hernandez is the director for the Office of Formation and Evangelization in the Diocese of Fresno. She has over twenty years of ministry experience as a master catechist, pastoral associate, member of the Archdiocesan Liturgical Commission, and as a workshop presenter and retreat director in the Archdiocese of Los Angeles. She served the North American Forum on the Catechumenate and is currently associated with TeamRCIA. Rose earned both her bachelor of arts in psychology and ancient Greek and master of arts in pastoral ministry from Loyola Marymount University. Her ministerial passions are liturgy and initiation sacraments.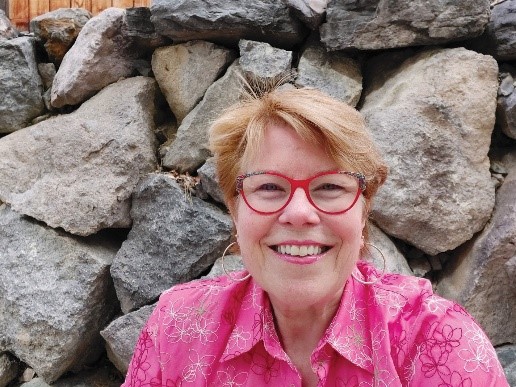 Monique Jacobs
Monique Jacobs is the director of faith formation in the Diocese of Reno and accompanies seekers as a spiritual director. She has worked in a professional ministry setting for over forty years, serving as a religious sister and in leadership at local and diocesan levels. Monique completed her graduate degree in religious education from Fordham University, NYC. She contributes regularly to the Faith Forum series in the Reno Gazette Journal, has partnered with the Five Loaves for video catechesis and Our Sunday Visitor for family formation curriculum, and currently hosts a weekly Finding God video series, spotlighting the Spirit in daily life. Her joy in ministry is to serve as a mentor and companion to others to highlight their gifts and help build up the body of Christ.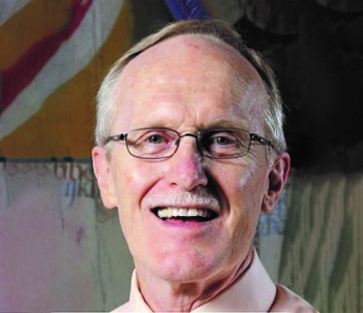 Victor Klimoski
Victor Klimoski is an organizational development consultant and facilitates writing retreats and workshops. He served as director of lifelong learning for Saint John's School of Theology for fifteen years and was academic dean for seventeen years at the University of St. Thomas's School of Divinity. He holds a PHD in adult learning and development from the University of Minnesota as well as an MA in theology from Saint John's, Collegeville. He has written extensively on theological teaching and learning, based on his consultation with nearly fifty seminaries across the country, and has published six books of poetry, with a seventh to be released in January 2022.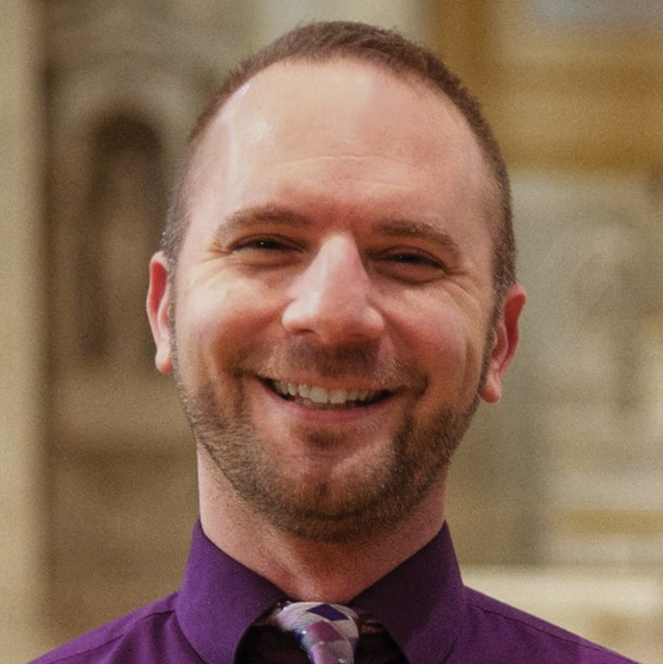 Michael Ruzicki
Michael Ruzicki is the training and events manager at Liturgy Training Publications and the director of sacred music and liturgy for St. Mary of the Lake and Our Lady of Lourdes Parish in Chicago. Previously, he served as a parish pastoral associate and diocesan coordinator of adult and sacramental formation in the Archdiocese of Baltimore. Michael is a former team member of the North American Forum on the Catechumenate. He is the author of
Guide for Training Initiation Ministers: An Introduction to the RCIA
(LTP, 2018). Michael studied at the Catholic University of America and the Washington Theological Union.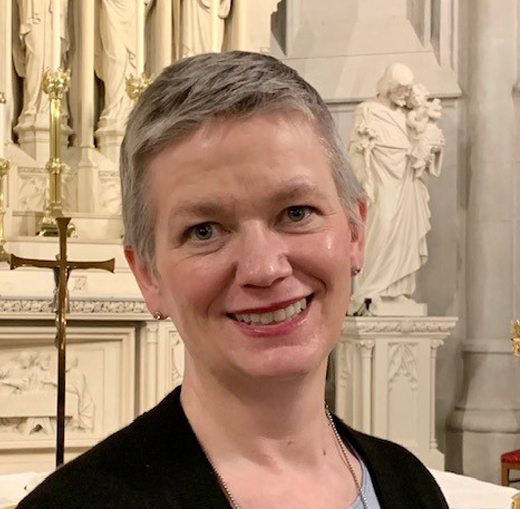 Wendy Barton Silhavy
Wendy Barton Silhavy is the senior coordinator for liturgy and music in the Office for Divine Worship, Archdiocese of Chicago. She received her BM in Church music from Drake University in Des Moines, Iowa, and her MA in liturgical music from St. John's University, Collegeville. She brings twenty-five years of experience in parish, seminary, and diocesan liturgy to her work with the archdiocese. Her interests in liturgy include the relationship between liturgy and catechesis and the impact of liturgy on our everyday lives.